Shop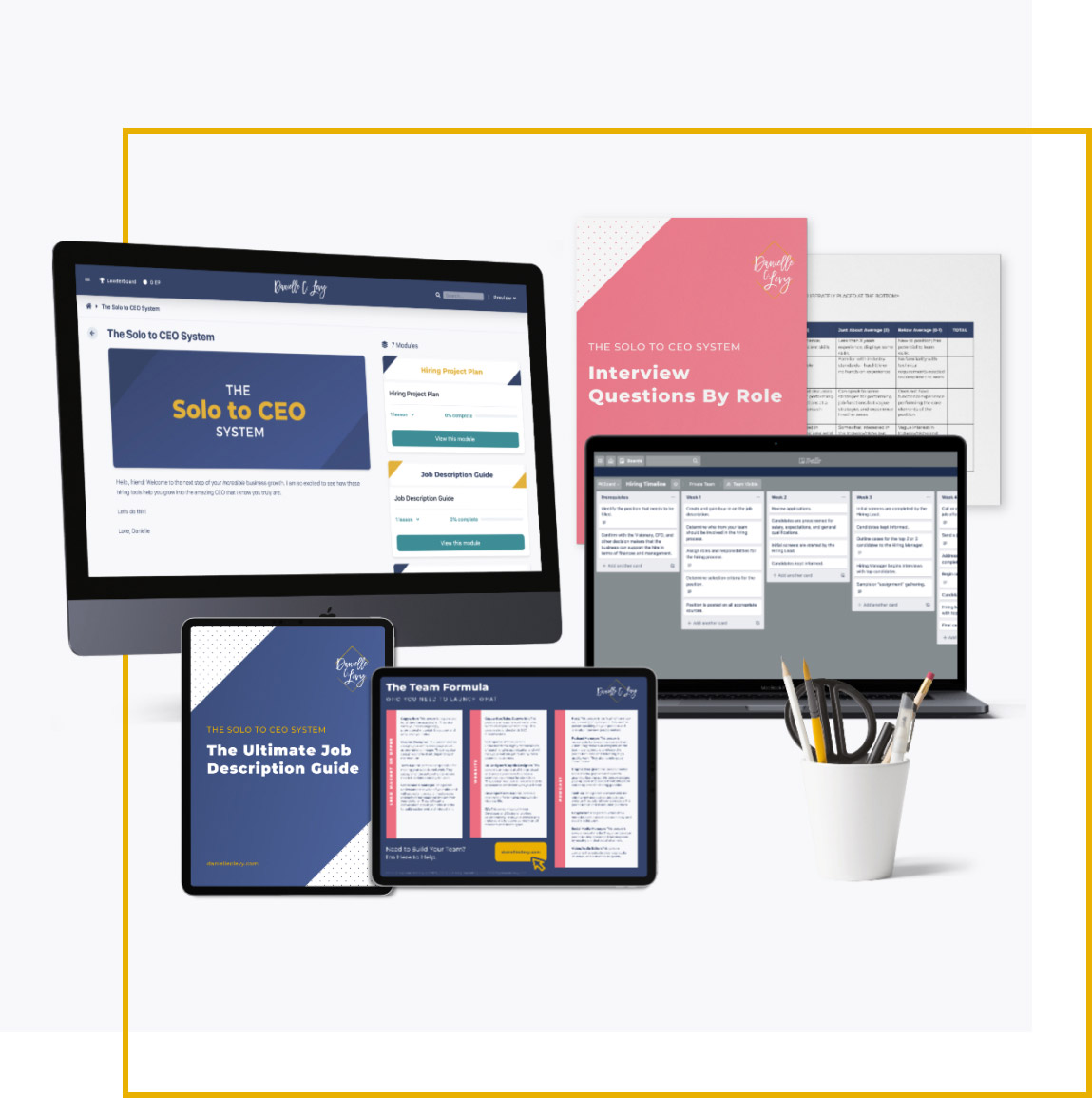 The Solo to CEO System
Get the proven system to create a strategic, efficient team that runs your business so you can grow your business.
Smart Hire Consultation
Get the right people on your team with this complete hiring consultation.
New Hire Integration System
Get everything you need to onboard your new hires successfully. It includes a custom welcome packet and a comprehensive done for you onboarding system.
Team Up Toolkit
The Team Up Toolkit keeps every team member informed, in the loop, and HAPPY. This is what will keeps you in the CEO seat, no matter what ups and downs you face in your business.
Ready, Set, Onboard!
Build a profitable and long-lasting team with a no-brainer onboarding system.
In Case of Emergency (ICE) Workbook
Whether you are dreaming of going on vacation or just saving time, having an In Case of Emergency (ICE) Workbook is the tool to make it happen. And while no one imagines unexpected adversity disrupting their lives and businesses the ICE Workbook protects you.