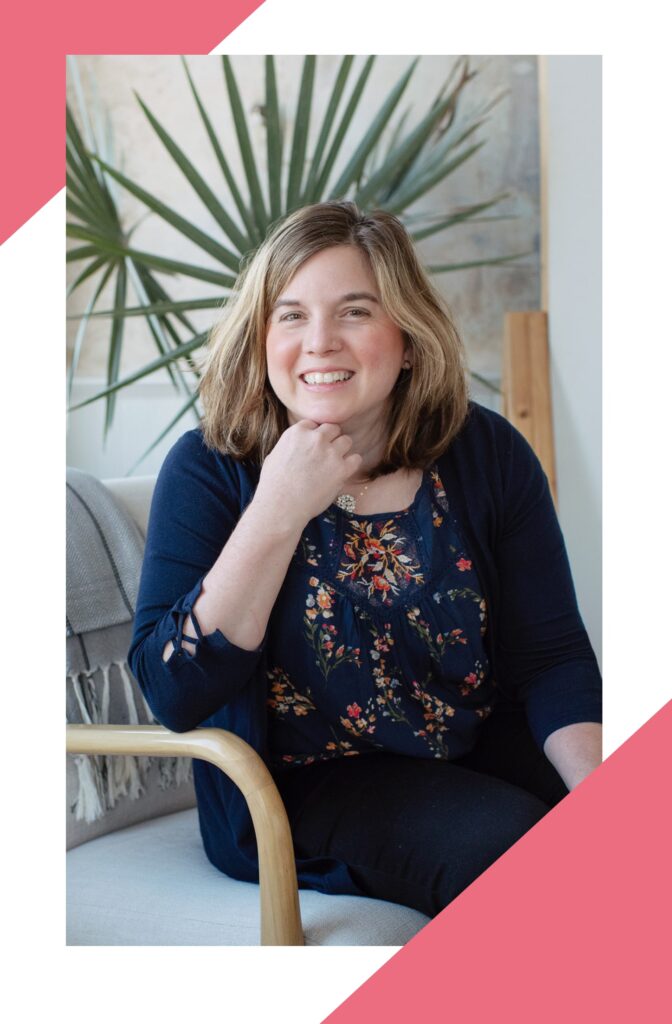 Even the best pilots in the world fly with a co-pilot by their side.
You run your own business.

It's time to get your own co-pilot.
You've waved goodbye to a successful, traditional career and followed your heart and passion. You pivoted into running your own business, but now you've discovered you can only grow so far on your own. All too soon you find yourself feeling stuck. All the skills, expertise, and background in the corporate world don't translate seamlessly into being an effective CEO for yourself. When you work with an operations expert, you get the support you need to grow and scale….while enjoying the freedom promised by owning your own business.
Ways Clients Work With Me
VISIONARY INTEGRATION PROJECTS (VIP Days)
When you need targeted support to grow and scale your business, getting a whole VIP Day experience provides a quick injection of guidance and direct support. As your Business Co-Pilot, I help successful female entrepreneurs build businesses so that they can follow their passions and make a big impact on the world. Three ways we can work together in a VIP experience:
Co-Pilot For A Day – This intensive is for the successful woman-owned business owner who is confident in their business and where they are going. They want to build a team but aren't sure how to get the right people in the right seats. Together we map out your vision, and create an accountability plan so we can see where you are spreading yourself too thin and doing too many jobs. Then we identify core functions in sales, offers, and operations and determine who you need and what skills and abilities they need to have. You walk away with a specific staffing plan and confidence to know who your next hire is and when you'll start that process.
Clean-up Your Business House – This intensive is for successful female entrepreneurs who have hit the proverbial plateau and need an action plan so you can diagnose the root causes and close the gaps in their business foundations and grow and scale. This business house "inspection" gives you an overall health of your business score by focusing on the front of house (what prospective clients see), the house (what clients see and how you generate revenue), or the back of the house (how you make sure your business functions like a business and turns a profit). 
Instead of reinventing the wheel, I analyze your current processes and systems and make recommendations for streamlining your business operations without creating complications. Together we'll take a dive deep into your business model and outline a blueprint that matches your vision. You get a priority action plan designed to accelerate your growth.
Operationalize Your Business Values – For established businesses that have a strong set of values but haven't yet internalized them into their operations. Inside this VIP Day, we'll incorporate your values into the processes and procedures that'll move them from lofty aspirations to specific, observable behaviors.  This is a high impact working session accelerating your growth strategy by identifying key performance indicators for your business and each team member.
Take your business to the next level!

360-DEGREE BUSINESS OPERATIONS SYSTEM
The ultimate pathway to grow and scale: How to identify the next right steps
in every area of your business so you can climb to the next level and reach that $1M milestone. Get this comprehensive but not overwhelming Business Operations Systems and build your business foundations to support your growth as you scale. Designed so each priority focus has its own action items broken down into easy, manageable steps.
It's literally a step-by-step roadmap to break free from being stuck.

Podcast Guest Expert | Summit Speaker | Keynote Speaker
Danielle is available for virtual keynotes, workshops, and summit presentations for groups of any size. Danielle tailors every presentation to the unique needs and goals of the audience. She'd love to collaborate with you on the perfect presentation for your audience. 
How to have hard conversations with your team 
As a CEO you will have to have hard conversations with people. Learn when, how, and why to hold them in this no-holds-barred presentation.
The best way to get the right people in the right seats in your business 
No more wondering who should be doing what. When you have the right people doing the right tasks your business can perform at the highest level while using resources in the most efficient way. 
Why every business needs an ICE plan 
Whether you are dreaming of going on vacation, hoping that an unimaginable tragedy doesn't happen in your life or just looking at ways to save time, having an In Case of Emergency (ICE) plan is the best tool to make sure that your business isn't devastatingly impacted and that you can have piece of mind that your hard work is protected.
Stop working IN your business so you can grow faster 
Be the CEO instead of the Chief Everything Officer. Delegate tasks that don't require your attention and free up time and energy to work with clients, create new offers, learn new skills, and even take time off. 
The hidden key to business success (and why you aren't already doing it) 
Break free from expectations and build so that your business can weather uncertainty and last. Then you can do the fun stuff while your business hums along in a self-sustaining way.
Why operationalizing your values leads directly to sales 
Defining your business values and incorporating them through everything you do builds a relationship of trust with your clients. That trust is the heart of sales.
Why skyscrapers aren't built with duct tape 
Take your success to the next level. It's time to 2.0 your business. You can't grow a business with duct tape and hope. It's time for systems and structures designed to support the business you're building. 

YOUR DEDICATED GROWTH CO-PILOT
If you are tired of being the bottleneck in your business and not having the time or energy to move forward on new opportunities and projects, now's the time to get support, strategy and execution.
 
I bring my background as a certified project manager for corporate communications companies coupled with experience as a certified online business manager for high-growth female entrepreneurs like you to every service I provide. I'm ready to tackle your business operations from all angles so you can increase your capacity to serve.
As an integrator (aka a high-level operations expert), I understand how to translate your vision into reality. I am just as passionate about executing your vision as you are.
 
As your Growth Co-Pilot, I help drive strategic business planning, support, and direct change management throughout the organization, support and help drive transformation initiatives, while building and maintaining key relationships across the organization.
I love working with Visionary CEOs because I am highly analytical, always questioning the "why" to ensure resources are wisely spent. Not only do I have experience managing and leading dynamic teams, possess excellent communication and leadership skills, but I also have the ability to get things done myself, and through others, and I know exactly when to deploy one over the other.
Instead of answering a never-ending flurry of emails or checking in with team members, what if you could use that time to do the work you enjoy the most? I work alongside your existing team to manage the day-to-day activities. You'll no longer be the bottleneck in your business when you have me fielding questions, providing direction and troubleshooting issues. I can also help direct your search for hiring the perfect team members, whether it's short-term or long-term.
This retainer service package is where strategy and execution come together so you can increase your capacity by handing the controls over to your co-pilot. You get a trusted expert running operations smoothly behind the scenes so you can focus on making a bigger impact.
Ready to take the next step?