Stop doing the things you don't care about.
Use THE SOLO TO CEO SYSTEM to find and hire the right team members–as easy as copy + paste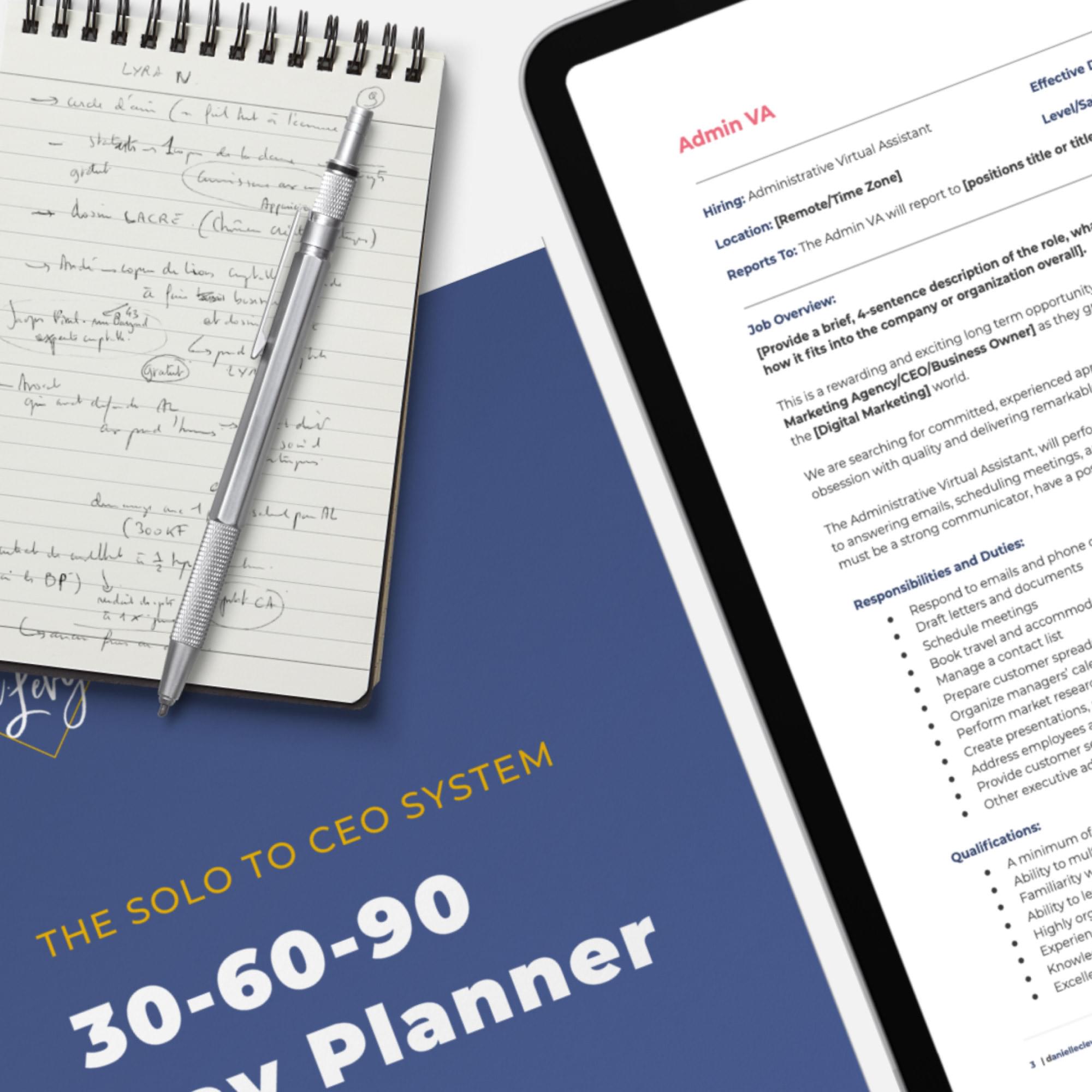 You're no stranger to hard work.
You have more clients and customers knocking on your doors than you hoped for–but no one to bounce ideas off of or remind you about your invoices.
You have the potential to do life-changing, impactful work in the lives of so many people–but you keep getting dragged away from your passions because of emails, meetings, and a thousand other necessary and meaningless to-dos.
You feel like a headless chicken trying to manage it all. You're more than ready to hire help, but how do you even start when every minute of your day is already jam-packed?
Here's the truth--your company has grown bigger than you.
It's possible that you already hired a VA or a social media manager or an OBM, or maybe all three–hoping and expecting that it would lighten your load... but it just didn't. And it definitely didn't bring momentum or explosive growth, which is what you were hoping for--what you're so close to achieving.
Here's the thing...Hiring contractors alone is not the key to explosive business growth and lifestyle freedom.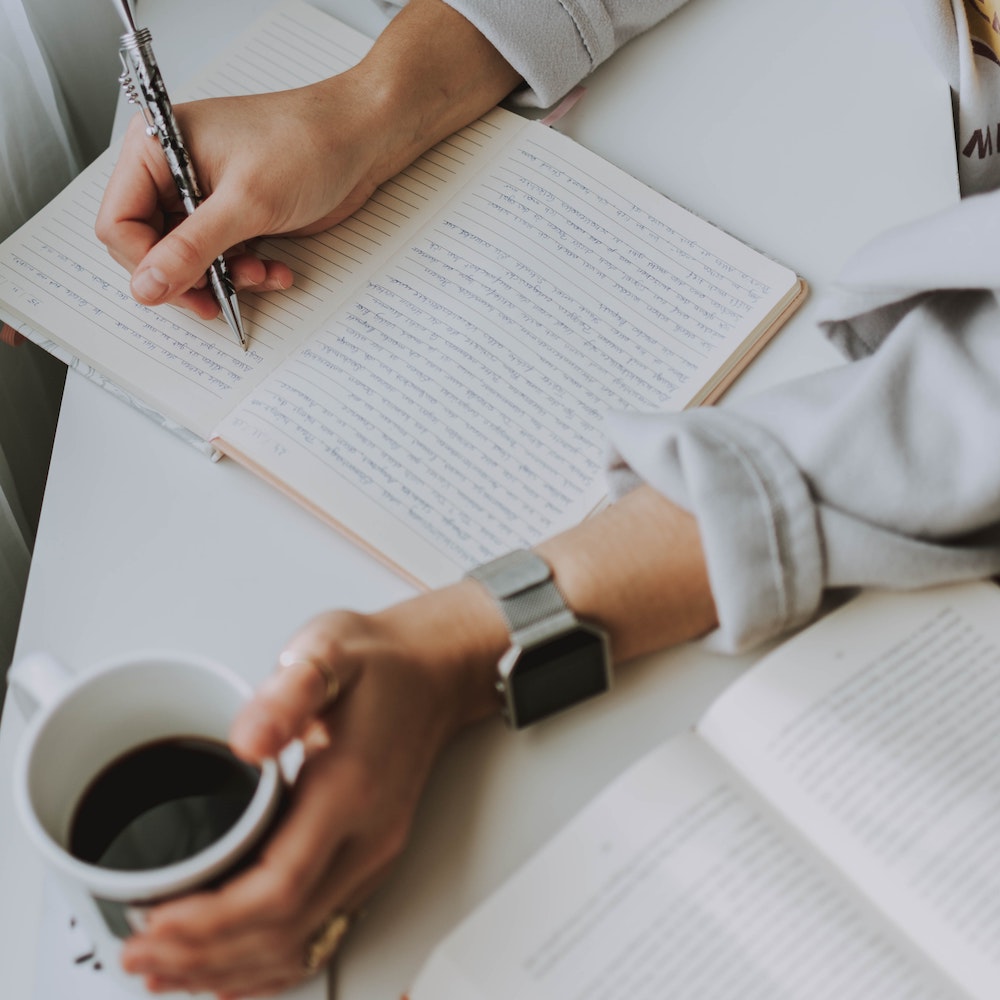 You need to create a strategic, efficient team that runs the business so you can grow the business.
That doesn't mean hiring the first person who raises an emoji hand in a Facebook group. No, it means finding specific people for specific team tasks in your business.
Without a solid hiring system, building a team means spending time searching for people, reviewing testimonials, scheduling interviews, running interviews, making decisions, fumbling through onboarding, sending rejection emails (wait, I have to do that?!)… it feels like another full-time job!
So, how can you go from solopreneur to CEO without all that stress?
You use a full, proven system that gets the right people doing the right tasks--without wasting hours of time.
Imagine knowing that every one of your daily tasks is already done perfectly… for the rest of the week. No more stress when you look at your calendar and wonder when you'll fit lunch in.
Instead, you can create a well-oiled machine, where you only need to check in periodically--all while the dollars keep rolling in.
Not sure whether you need a tech VA, a developer, or a funnel builder (there's a difference?!)? Not sure what positions you need to hire? Not sure what to ask in the interview?
The Solo to CEO System is a complete bundle of all the tools and resources you need.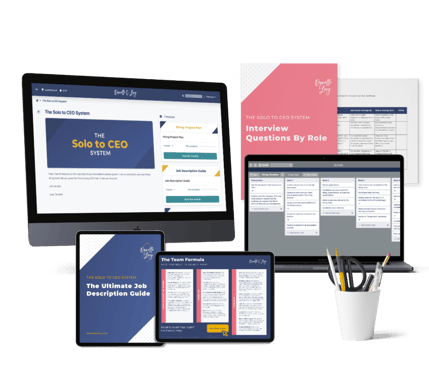 14 detailed job descriptions

for you to attract the right people and avoid wasting time on 100 underqualified applicants​

Team Formula

to automatically show you exactly which positions to hire for your unique business​

​Accountability chart

to clarify what specific tasks each team member is responsible for and minimize miscommunication​
Interview questions

to get the right information and hire real, trustworthy experts (instead of people just faking it)​​

Quantitative hiring evaluation

to visually understand which candidates have the most experience, ability, and interest--taking the stress out of decision-making

​​Hiring timeline

that clearly outlines the exact steps you need to get your team moving--so you can confidently move in the right direction​
The strongest teams are full of diverse people with diverse ideas--use these bonuses to create a team with an unmovable foundation.
BONUS #1:

 When you're hiring, you have to make judgement calls--sometimes, you judge and favor candidates for reasons that shouldn't factor into your decision making. With Blind Hiring, you can completely guarantee that you choose the best person for the job without allowing your subconscious prejudices to get in the way. This guide is a vital piece for making the right hiring choices.
BONUS #2:

 Stop scouring every corner of the internet to find team members. Learn exactly where the most skilled contractors are hiding! Use the full list of Hiring Hot Spots to find each team member without wasting time.
Here Is How Danielle Has Helped Other Entrepreneurs​:
"EXCEPTIONALLY EFFICIENT AND EFFECTIVE, TWO WORDS COME TO MIND WHEN I THINK OF WORKING WITH DANIELLE. SHE IS A BIG PICTURE THINKER WHO DELIVERS RESULTS."
- Ollie M.
"DANIELLE CAN MAKE ORDER OUT OF CHAOS WITH NO OVERSIGHT. GIVE HER A PROBLEM OR ASK HER TO FIGURE OUT A PROCESS AND SHE WILL RETURN WITH ANSWERS AND STRUCTURE."
- Spencer T.
"SHE PROVIDED ME WITH THE DIRECTION AND CONTEXT I NEEDED TO MAKE MY WORK SHINE."
- Dani R.
"DANIELLE IS THE TRUSTED CO-CAPTAIN WHO HELPS MY BUSINESS STAY SAILING IN CALM WATERS!"
- Kim S.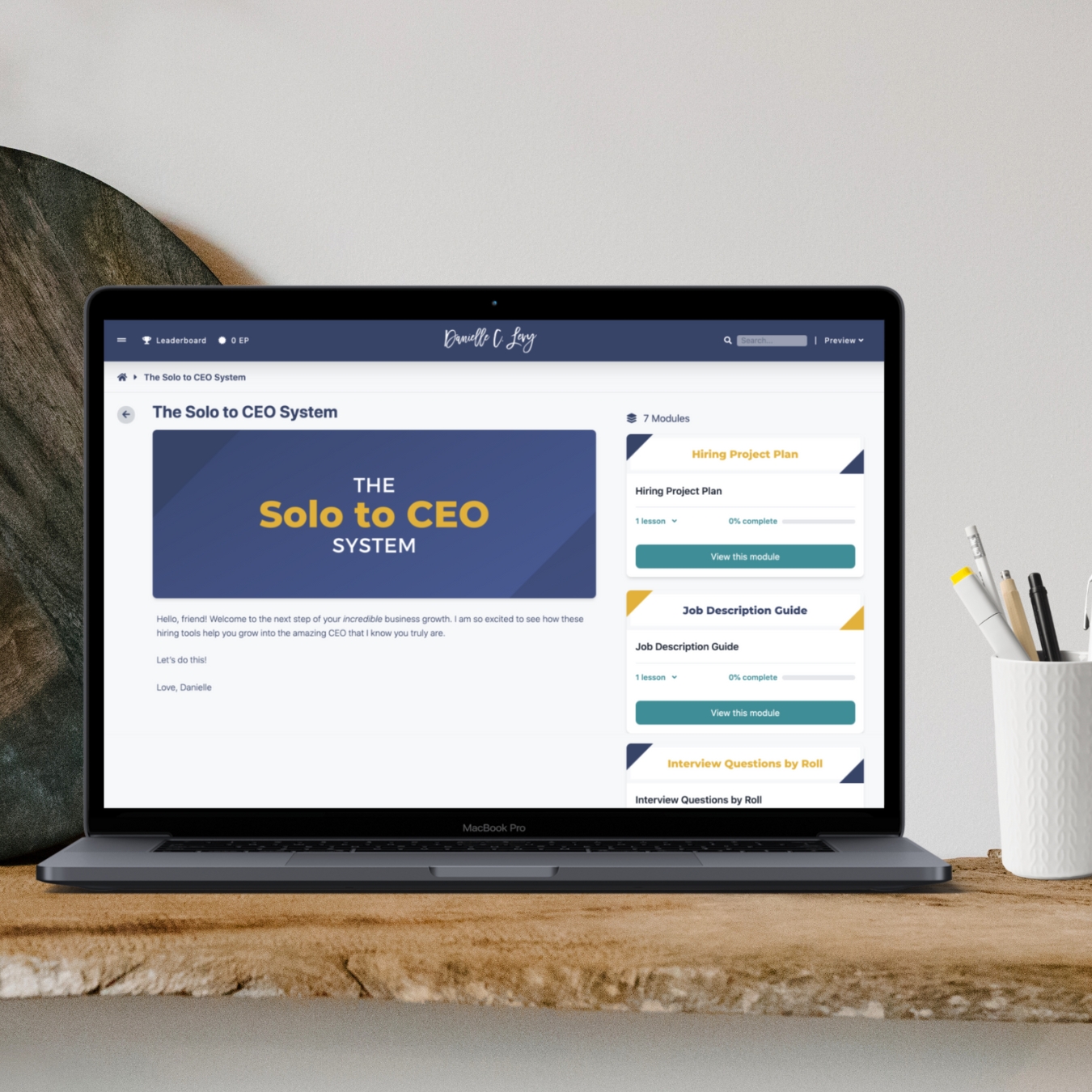 There's nothing else to do--just plug in your destination​
Right now, the idea of even one more email to read feels impossible. So why would you even try to add in something like this?
Because this isn't an ebook. This isn't a training or another meeting. There's nothing else you need to learn. It's a tool that's just waiting for you to use.
It's like using Google maps instead of trying random streets to get to your destination--there's nothing you need to do except open the app. It will work whether you feel just a little bit frazzled, or if you're not even sure which direction is up.
This system will help you hire an effective team without spending weeks searching for them.
In the next few minutes, you could open the app and get the directions you've been waiting for.
Or, you could click off this page and go right back to your crammed schedule. You could go right back to the endless stress of your unbeatable to-do list. You could go back to whatever task you are supposed to be working on right now (there are always about 10 of them).
But if you're ready to say bye-bye to tedious business tasks and overwhelming to-do lists so you can focus fully on your true passions, use the Solo to CEO System.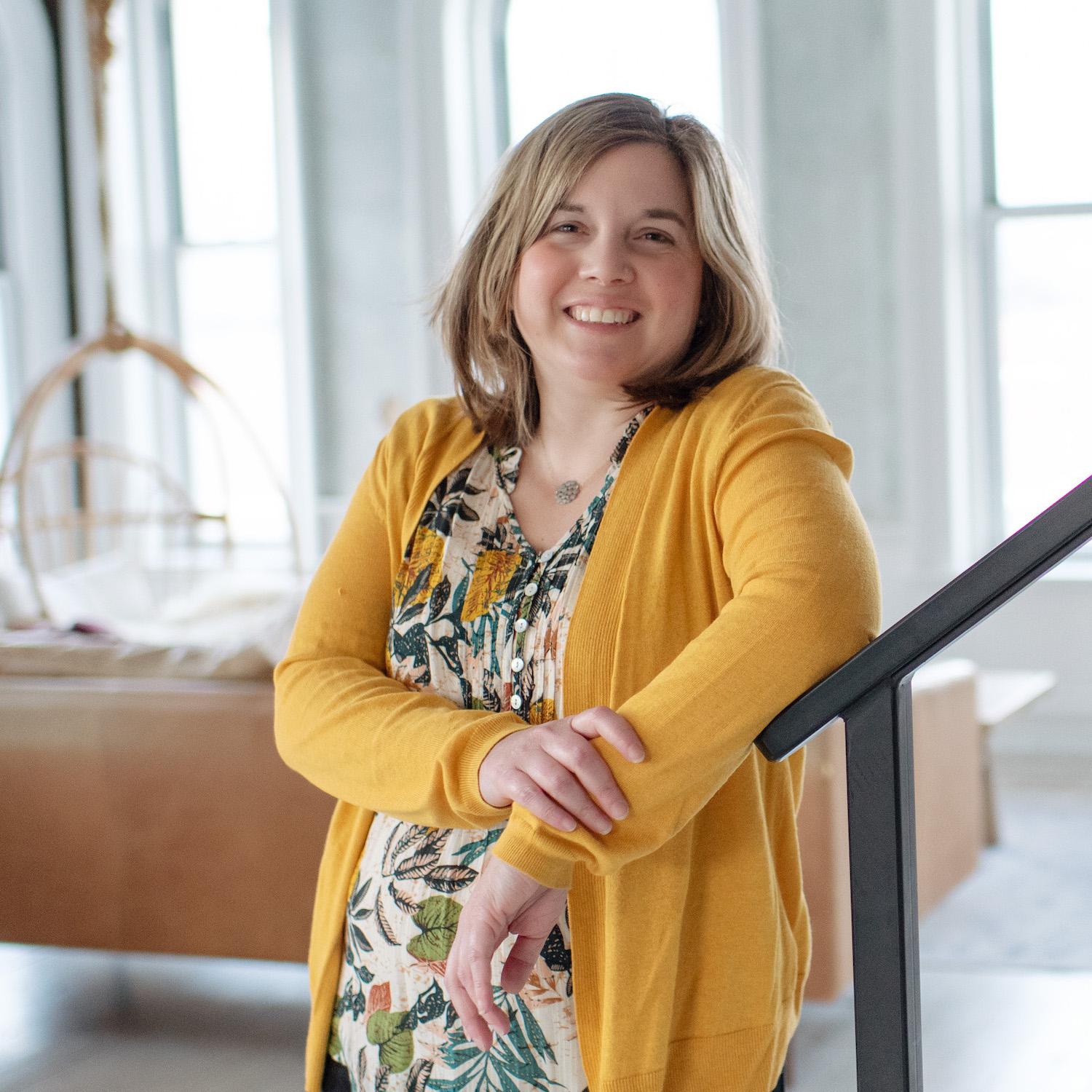 Business Coach, Strategist & Professional Problem Solver
I'm an Integrator and marketing operations manager. I help six and seven-figure business owners scale and grow their genius. You need someone who always has your back to cut through the BS and create a direct path to your business' explosive growth.
I developed the Solo to CEO System with the exact tools and expertise I've used to take some of the biggest names in online business from solopreneur to CEO. I'm tired of seeing incredible entrepreneurs burning themselves out by wasting all their genius on team-level tasks.
The Solo to CEO System was created with love--it was designed to re-light your fire and help you find your dream team. I can't wait to see how your business growth explodes with the right team by your side!